The Fastest Optical Profilometer
DHM&reg: A Non-Scanning Technology
3D & 4D Topography
Stand-alone, OEM and customized DHM&reg
Explore 4D applications
Live cell cytometer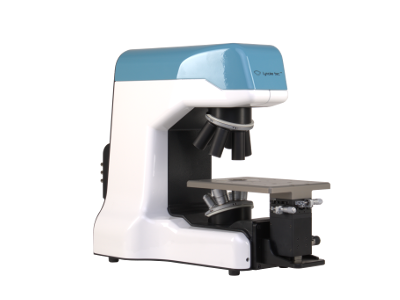 Unlimited measurement possibilities
Latest News
4D Profilometry Seminar: Real Data, Real Time!
20/04/2017
Lyncée Tec CEO Dr. Yves Emery will be giving a seminar on our latest 4D profilometry which enables the inspection and measurement of 3D topography and dynamical changes in unrivalled speed. You are invited to be part of this event where a series of applications in material science will be demonstrated, including time-resolved optical profilometry, MEMS, reflectometry and automated optical inspection.
When: Tuesday, May 9th, 11:00 AM – 3:00 PM
Where: Quantum Analytics, 3400 East Third Ave, Foster City, CA 94404, USA
* Registration is FREE!
* Lunch and networking opportunities will be provided
* Bring your own samples to get the real insight!
Motorized objective changer
10/04/2017
The linear objective changer enables automatic change of objective lens on DHM-R series. This is required for advanced automation routines when samples has to be measured at different magnifications.
Coming Events
EUSPEN 2017, 29TH MAY-2ND JUNE 2017
HANNOVER CENTRE CONGRESS, GERMANY
Our Distributor Schaefer Tec will take part to the Euspen 2017, which will be held in Hannover.
Transducers' 17, June 18-22, 2017
Kaohsiung, Taiwan
Lyncée Tec SA will take part to Transducers' 17, which will be held in Kaohsiung, Taiwan
ICSHM 2017, Friedrichshafen/Lake Constance · Germany, 25th-28th June 2017
Friedrichshafen/Lake Constance, Germany
Lyncée Tec SA will take part to ICSHM 2017
MUT 2017, 16th International Workshop on Micromachined Ultrasonic Transducers, 28th-29th June, 2017
Glasgow, UK, UK
Lyncée Tec SA will take part to MUT 2017, which will be held in Glasgow, UK